WANT TO HELP US MAKE A MOVIE?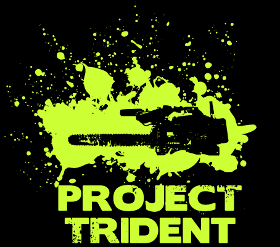 TL;DR?
We're making our first feature
We're shooting in Cambourne
We have no money
We kind of know what we're doing
We'd like your help
Current Status
Writing Screenplay: 1st draft almost completed
Help!
Email us and let us know you'd like to be involved and / or spread this page via your social networks:
Tweet
Recent Photos
Follow us
We are PROJECT TRIDENT, a group of Cambridge (UK) based filmmakers who have been working together for the last five years. In that time we have created over 50 short films, many of which have been shown at film festivals and all that.
But short films are a waste of time
We need to do something BIGGER. We need to make a Feature Film. A movie! Here's how we're going to do that...
We're shooting in Cambourne
Cambourne is a town to the west of Cambridge. This is perfect for us due to its proximity to the city we live in, and being small enough to have quiet spots for filming. Also, Simon's parents live there, so we can sleep in their shed and drink their tea.
Pre-Production Happens in October
We'll be holding open auditions for cast members. We're going to need all kinds of folks to make our terrible dreams come true, so you should totally come along, no matter your age / sex / race / height / beauty / genre / acting ability, you're probably just what we're looking for!
We'll also be looking for locations and general cool stuff to put in the film. Have you got a beautiful home or awesome sports car that you'd like to see immortalised on the big screen? We can help you with that! Do you regularly shoot things or detonate explosives in the Cambourne area? LET US FILM YOU!
Shooting Starts in November
We're planning to shoot five days a week for six to eight weeks. It'll be cold and bleak and dark, but hey, that's what England's all about, right?
The Film is Good Natured, But Violent
It's a story about a guy who's trying to do the right thing, but falls foul of some bad dudes. It's an action movie. There'll be some gun fights and blood and guts and snakes. If you're into that then THAT'S COOL BECAUSE SO ARE WE.
There Is No Money
We have no money. But that's never stopped us before.
It's early days right now. There's a rough draft of the script, we're getting our team together and investigating how to do all the things we've never had to worry about before. At this point we're particularly looking for friendly lawyers and accountants with knowledge of the film industry. Just to make sure we don't fuck anything up right from the get-go.
If you want to know more or find out how you can help, please email us or follow us on twitter and / or Facebook.
It's going to be a fun time, yeah!